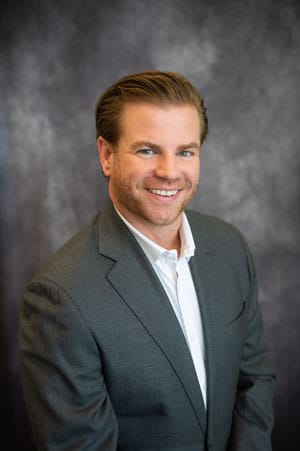 Dr. Andrew DeHaan's patients can relate to his easy-going and fun personality, while parents can rely on his professional diagnoses and trustworthy treatment plans which only recommend treatment when necessary and beneficial.
Dr. Andrew looks forward to welcoming you to the practice!
Dr. Andrew DeHaan is a local boy, born and raised in Southeast Michigan.  He grew up in Shelby Township playing a lot of hockey and baseball, and earned his Eagle Scout rank.
He went on to attend the University of Detroit Mercy for the next decade where he completed his Bachelor's Degree, Doctor of Dental Surgery, Masters of Science in Orthodontics, and Certificate in Orthodontics. Throughout his schooling, he was a leader in numerous organizations and also had time to travel on humanitarian efforts to Honduras.  Dr. Andrew continues to stay active playing hockey and golf, while rooting for all of our Detroit sports teams!
He is active in the dental community as a Board Member of the Oakland County Dental Association, as well as a member of committees with the Michigan Dental Association and the American Association of Orthodontists.
As an Orthodontist, Dr. Andrew has limited his practice to orthodontic patients only.  His specialty is the diagnosis of dental and facial irregularities and treatment of such problems with braces and other orthodontic appliances.